Fall roof maintenance: How to extend the life of your roof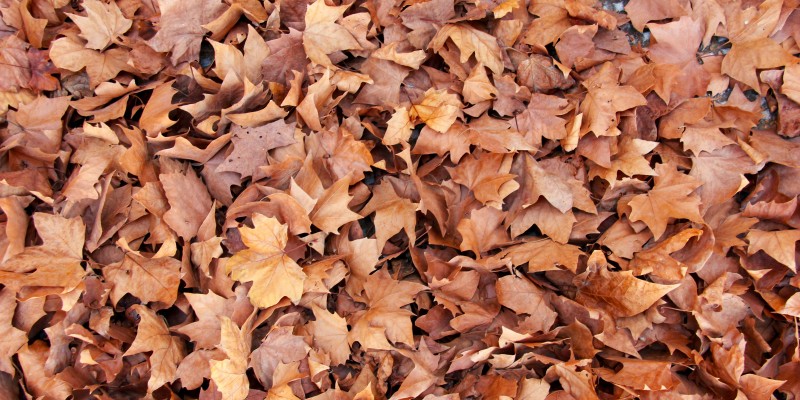 Winds of change
While the recent unusually warm temperatures and beautiful autumn weather barely hint at a change of seasons, don't be lulled into a false sense of security…winter is on our doorstep!
Plan your maintenance before the snow begins to fall…
In an earlier article, we offered a number of tips on spring roof maintenance, but many of the same points (and a few more) apply in the fall.
Hopefully, you took the opportunity to perform a thorough roof inspection in the spring. Even if you did, it's still a good idea to inspect it again (inside and out), because a lot can happen over the summer – and because the winter months will be hardest on your roof.
In our earlier article: Snow buildup: Is your roof up to the task?, we addressed the issues associated with excess snow buildup. But winter also brings damaging freeze/thaw cycles and ice accumulation, including beautiful (but potentially dangerous) icicles. As we move into the colder months, it's also important to prevent wildlife from seeking refuge in your attic and chimney.
You may choose to perform the initial assessment yourself. If you have any concerns about doing so safely or your ability to identify potential issues, you should hire a professional roofing contractor to perform the inspection for you.
What to look for (Interior)
Signs of water damage (stains, peeling/bubbling paint, etc.) on walls and ceilings

Water stains on pipes that vent through the roof

Sagging areas on underside of roof

Damp areas around a fireplace

Water/moisture anywhere else it shouldn't be
What to look for (Exterior)
Deteriorating, loose or missing shingles

Damaged seals, cracks or signs of debris in and around chimneys and vents

Loose/broken gutters or downspouts

Shingle debris or leaves in your gutters

Rust spots/stains on flashing

Signs of damage caused by wildlife (rodents, birds, insects, etc.)
If you discover a problem
If you find a problem, you should contact a qualified roofing expert immediately. The longer you wait, the more serious (and expensive) the problem can become.
Basic maintenance tips
Fortunately, most roof issues can be prevented by following a few basic maintenance tips. Again, if you don't have safe access to your roof or a do-it-yourself attitude, we strongly recommend enlisting the help of an experienced contractor.
Put safety first!

Downspouts – insert hose from top opening and flush with water

Gutters – manually remove loose debris, then flush with hose

Branches – trim to prevent abrasions and limit rodent access (leave large/high branches to a professional)

Repaint wood trim around roof and gutters as needed to prevent wood rot

Seal off any openings where wildlife can gain entrance (use caulking, screening etc., as appropriate)
Important maintenance tip

Although it's not directly related to your roof, be sure to have your furnace and fireplace serviced and replace the batteries in your smoke and carbon monoxide detectors!

Trust the pros

Even if you're diligent in performing your own inspections and maintenance, it's still a wise idea to have a professional inspection periodically to ensure there are no hidden issues.

It's money well spent to keep your home and family safe and warm throughout the winter.


Tags: Autumn, Fall, Inspection, Maintenance, Maintenance Tips, Roof, Signs of Damage, Winter
4 Responses